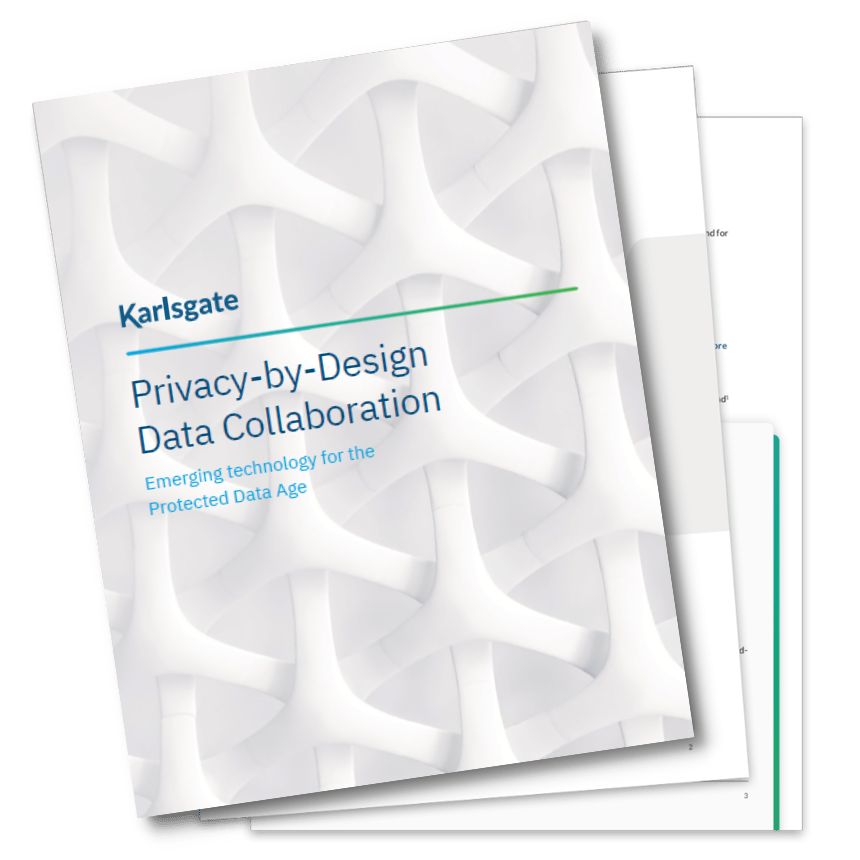 Whitepaper
Privacy-by-Design Data Collaboration
Emerging technology for the Protected Data Age
Hashed emails are risky business. Clean rooms have a dirty little secret. But Karlsgate's next-gen technology enables matching, acquiring, and testing data without sharing Personally Identifiable Information (PII).
Download this whitepaper to discover:
How current data-sharing methods could be putting your customer data at risk
Why a zero-trust approach to data sharing can help you thrive in the Protected Data Age
Four steps to implementing privacy-by-design data sharing
An Inside Look
While organizations have been sharing, posting, and transmitting data for decades with little regard for disclosure risks, public awareness of data protection is growing. Data privacy crisis events and regulations like GDPR, CCPA, CPRA, and other, ever-changing regulations have ushered in the Protected Data Age. As a result, personal privacy protection and data security have become integral to conducting business in the new data economy.
Of course, the need to share data and glean insights for personalized customer interactions is not going away. Still, this new Age demands that businesses adopt a new data-collaboration method. The primary design consideration for this new approach must be protecting consumer privacy. The field of personal data rights is rapidly evolving, with both moral and legal implications. The risks, both financial and reputational, are significant if a brand does not upgrade its data-sharing practices to conform to new standards.
That's where Partitioned Knowledge Orchestration, a form of Secure Multi-Party Computation (SMPC), and Cryptoidentity come in. Karlsgate created Cryptoidentity to protect consumer privacy while enabling the free flow of consumer information between companies. Cryptoidentity uses advanced cryptography and information security best practices, including SMPC, to enable privacy-compliant data sharing.
Cryptoidentity, in conjunction with the Partitioned Knowledge Orchestration built into the Karlsgate Identity Exchange, supports an organization's plan to build protections directly into its data-sharing practices. It's a Zero-trust approach to data-sharing that eliminates the need to use unprotected personal identifiers to conduct commerce. This reduces many of the risks that negatively affect consumer privacy protection without inhibiting the use cases for data sharing. Because the privacy-by-design data-sharing approach eliminates transferring or disclosing any Personal Data, organizations are enabled to thrive in the Protected Data Age.
$386M
average cost per data
breach in 2020
9%
decrease in global annual sales
from a data privacy crisis event
€332M
GDPR fines for information
security deficiencies in 2019
"Once Personal Data is copied, it can be copied perpetually. Not only that, once information is copied, it can be used as a persistent identifier that can link activity back to a single person forever."
Reviews
What are people saying about our eBook?
"Lorem ipsum dolor sit amet, consectetur adipiscing elit. Tellus fames sollicitudin fermentum elementum risus vulputate. Vitae sed eu nec urna."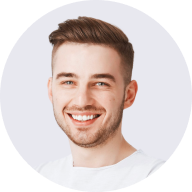 "Lorem ipsum dolor sit amet, consectetur adipiscing elit. Tellus fames sollicitudin fermentum elementum risus vulputate. Vitae sed eu nec urna."